Dalafa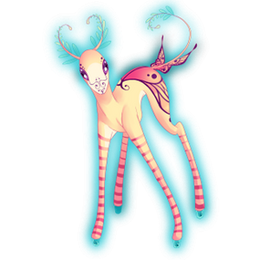 | | |
| --- | --- |
| Rarity | Common |
| Average Luck | 46 |
| | |
| --- | --- |
| Hatch Time | 90min |
| Baby Energy | 100 |
| Adult Energy | 100 |

Walking long distances thanks to its paws, the Dalafa is an animal with a very fragile body. At the present time, there is no way to heal a broken Dalafa limb.
Obtaining
Edit
Available in the companion store for 200 Gold.
Food & Bait
Edit
They eat Honey Fruits. They can be captured in the wild using the Dreamcatcher.
Energy & Hatching
Edit
The egg hatches in 90 minutes. The energy as a baby is 100 which stays at 100 as an adult.
Evolution Requirements
Edit
Have reached level 5
Have an Affection Level of at least 50%
Must be at least 20 days old
Ad blocker interference detected!
Wikia is a free-to-use site that makes money from advertising. We have a modified experience for viewers using ad blockers

Wikia is not accessible if you've made further modifications. Remove the custom ad blocker rule(s) and the page will load as expected.