Minaloo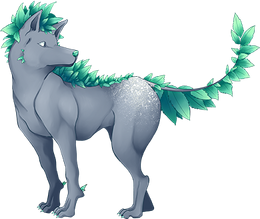 | | |
| --- | --- |
| Rarity | Epic |
| Average Luck | 204 |
| | |
| --- | --- |
| Food | Minty Steak |
| Bait | N/A |
| | |
| --- | --- |
| Hatch Time | 240min (4hr) |
| Baby Energy | 90 |
| Adult Energy | 120 |

Blind from birth, the Minaloo has a highly developed sense of smell that allows it to spot from afar the fresh and invigorating scent of its favorite food. If you have it, it will go crazy until you give it to it.
Obtaining
Edit
Available in Epic Bindles (5% chance)
Food & Bait
Edit
They eat Minty Steaks. They do not have a bait.
Energy & Hatching
Edit
The egg hatches in 240 minutes. The energy as a baby is 90 which goes to 120 as an adult.
Evolution Requirements
Edit
Have reached level 8
Have an Affection Level of at least 90%
Must be at least 30 days old
Ad blocker interference detected!
Wikia is a free-to-use site that makes money from advertising. We have a modified experience for viewers using ad blockers

Wikia is not accessible if you've made further modifications. Remove the custom ad blocker rule(s) and the page will load as expected.