Musarose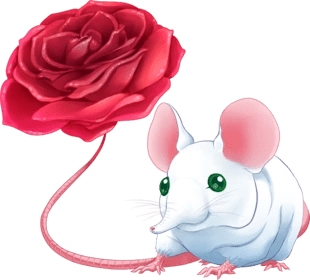 | | |
| --- | --- |
| Rarity | Legendary |
| Average Luck | 332 |
| | |
| --- | --- |
| Food | Poisonous Ladybug |
| Bait | Unknown |
| | |
| --- | --- |
| Hatch Time | 480mins(8hrs) |
| Baby Energy | 50 |
| Adult Energy | 80 |
The rose on the tip of its tail blooms once it's an adult and will wilt when this familiar is sick.
Obtaining
Edit
Available in the Companion Shop for 400 Gold.
Food & Bait
Edit
They eat Posionous Ladybugs, availible only via exploration. Their bait is unknown.
Their food can be found at the Edge of the Forest.
Energy & Hatching
Edit

They take 480 minutes to hatch.
A baby Musarose has 50 energy.
An adult Musarose has 80 energy.
Evolution Requirements
Edit
Have reached level 10.
Have a Level of Affection of at least 85%.
Must be at least 25 days old.
In the game, Musarose is shown to be Valkyon's companion.
Ad blocker interference detected!
Wikia is a free-to-use site that makes money from advertising. We have a modified experience for viewers using ad blockers

Wikia is not accessible if you've made further modifications. Remove the custom ad blocker rule(s) and the page will load as expected.